We've all seen the ads with the pretty Asian gal making that "V" sign with her fingers for the Vitality by Leaf. I've figured out what she means: "Vagina" "Vulva" "Vibrator" and maybe even "Vegan" given the earth friendly color of the leaf vibe. Me, I'd add "Victorious" to the V description, too.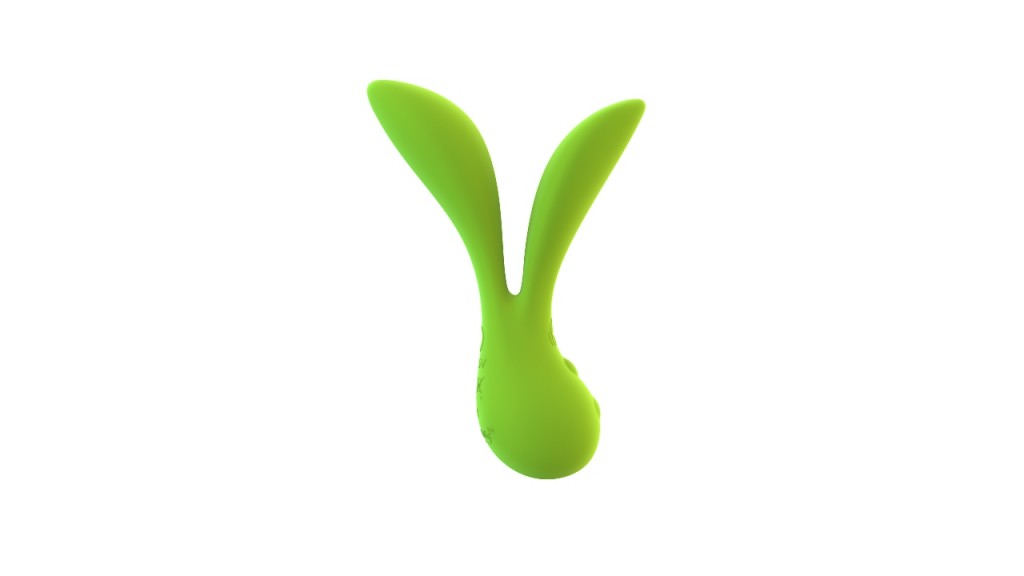 The waterproof Vitality by Leaf comes in earth friendly packaging and tones, complete with a (presumably) hemp carry bag, its own recharger, and a user friendly guide. A particularly nice touch? The charger has the logo on it so it doesn't get confused with all of your other chargers. The leafy green silicone skin is smooth and the buttons on the front are easy to use. The unique shape allows the user increasing speeds in the separate motors for the clitoral vibe and the tidy and compact internal one that reaches within the nerve-packed 1st third of the vagina (where the most nerve endings are in the canal). The effect is one that's gently stimulating and not too overpowering.
It's shape also lends it to plenty of stimulation options. Insert it or not. It's up to you. It's phthalate-free and measures in at 5-inches long by 3.5-inches wide. The silicone is seamless, which is extra nice, and it features a rechargeable lithium-polymer battery.
What Did I Think of the Vitality by Leaf?
The leaf is a unique vibe that can make a good first timer for young women embarking on discovering their sexuality. And it's not too shabby for us experienced gals, either.
The following two tabs change content below.
Kim Airs is the founder of the upscale sexuality boutique, Grand Opening! She's since moved the store online and now offers a ton more
sex toys and goodies
for your own personal shopping experience! You can find her on
Google+
and
Twitter
.