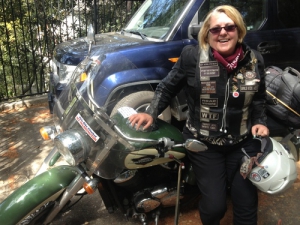 I was interviewed! A while ago, I sat down with Christopher Ryan, PhD to discuss motorcycles, sex toys, and everything in between for his Tangentially Speaking podcast. We talked about my time at Harvard, my experience as an escort, and more. It was a great time and I hope you all will give it a listen.
Check out the full podcast here.
And if you like what you hear, be sure to support the podcast by downloading it on iTunes.
The following two tabs change content below.
Kim Airs is the founder of the upscale sexuality boutique, Grand Opening! She's since moved the store online and now offers a ton more
sex toys and goodies
for your own personal shopping experience! You can find her on
Google+
and
Twitter
.