Before you read this oh-so-juicy last installment, be sure to refresh your memory of all things Love Ranch and Kim Airs:
So I know lots of you are reading this blog, breathlessly waiting for me to get to the good part. Did I trick? How many times? What did I do? Who did I do it with? When did I do it? Were they good? Were they nice? Clean? And most of all, WELL HUNG?!??!?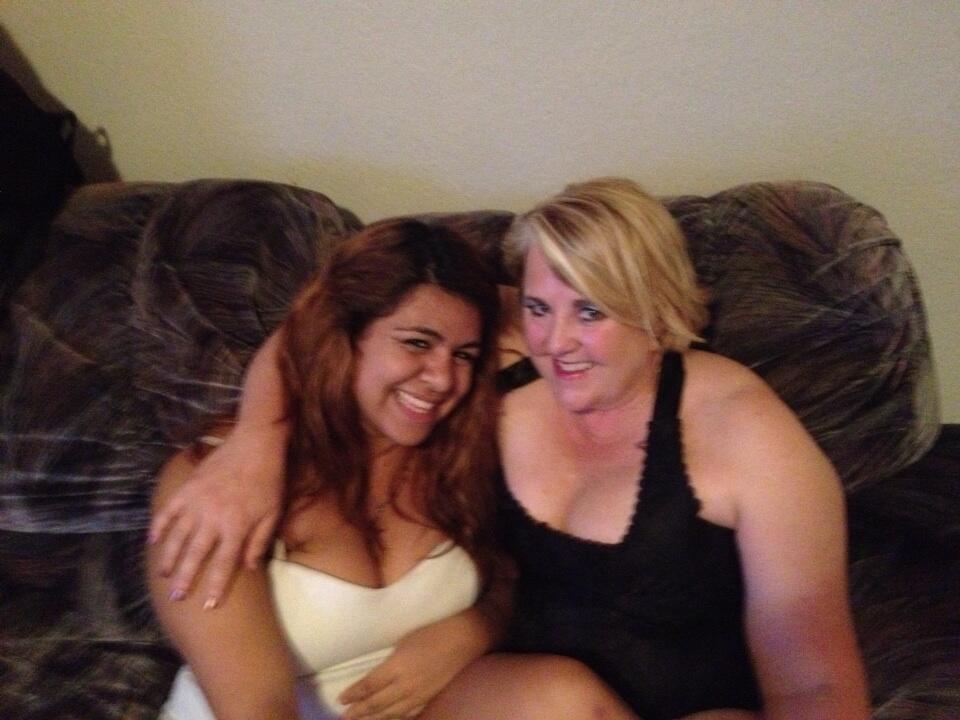 At times I feel guilty being a whore whether I am getting paid or not. Moreso when I am getting paid, I think, because maybe you've figured out at this point that I really like sex. Love it, in fact. Even shitty sex because it's better than none in my book and only adds to my incredible life sexperiences.
But add the business transaction of money in the equation and I really get wet. This is something that's happened to me for a long, long, time so I truly believe I've always been cut out to put out for cash. Getting money for something that I love sometimes creates that "stealing candy from a baby" sensation but this is just so much more damn sweeter.
At the Love Ranch North, some girls have been there for years, developing a following of regulars, of fans, of guys who have blown in and blown out like the strong desert winds. They tell me stories of the years when there was "stupid money" flying around the Ranch with guys that would pay unreal amounts of cash that the girls could only dream about. Money that the girls would bring home to their husbands and kids wherever in the country they lived.
Yes, husbands and kids. Lots of the girls have them but when they're with you, they're yours. They're not Moms, they're not wives, they're not your girlfriends back home. They're with you. They have their stories and all of them are real.
I'm not going to tell stories of the girls there because that's up to them to share them with you. But I can tell you that I enjoyed the company of all of them, my favorite of which was the beautiful, deliciously rounded 18 year old girl who was such an old soul, she took my breath away. She was the one who laughed at my jokes when no one else got them. She was the one that had so many fascinating and ridiculously funny stories to tell I could have listened to her for days, and she was the only one that I exchanged phone numbers with. She's a mini-me with a deep understanding of whoredom that is wise beyond her years. She paid me the ultimate compliment that was proceeded by a sheepish statement of apology uttered before. She looked at me and sighed "I hope you're not offended by this…" and I gave her an understanding smile. She continued with "YOU'RE THE COOLEST OLDER WOMAN I KNOW!" Yeah! That was so great to hear from someone that gained my respect in so many short days. Kari Mai – I love her and want to see her again.
Another woman caught my ear when we started talking about prostitution and what it's like to have that as your only profession. She told me that she became part of the team at the Ranch because she was tired of running from the law for so many years. You see, having consensual sex between adults as a business transaction is called prostitution and is considered the evil business by the security folks in crowded Las Vegas casinos and on the streets just about everywhere else in the nation. She was just tired of it. She came to the Ranch to make her business a legit one by being part of the legal, Nevada registered brothel and joining the sex sorority where it IS legal to provide a service that's the oldest profession in the world. She felt like she was now home.
I liked my week at the Ranch. I liked my Room Sex, er, Six. Yes, I plan on going back to the Love Ranch North, most likely before the end of the year, before the dust storms get replaced by snow storms, before the days turn into the nights when I just want to stay between the warm sheets and blankies of my bed, no matter where they are, before I lose touch with the women I got to know during my seven days of prostitution.
Oh, so you're still wondering, DID I GET PAID TO GET LAID ALREADY?!?!?
Well, as you've learned by now, us whores don't share secrets, keep our rates to ourselves, smile amongst each other when we say "I had a good party," and wait in the parlor for our next trick to walk through the door and pick us in the lineup but after all this teasing, seduction, lust, thrust, and panting for more, I don't want to leave you, um, empty handed, so here's a little kiss and tell…. Just a little…
In case you've been wondering… yes, I DID party! Woohoo! That's what I CAME here for! There were lots of parties while I was here and I am happy to say, I had a few of them.
Like I said when it comes to negotiation, it's always gonna end up being the ol' fuck and suck routine. And sure enough, one Mr. Fabulous wanted exactly that. Lucky for me, he was just my type (which is usually any guy with a wallet o' cash). Seriously, it sure makes my (blow) job easier when it's someone that turns me on to begin with.
Many times people will ask me "what do you do if you're not turned on by the person?" and I have a simple answer to that which I have stuck with ever since I've had the pleasure of having sex for fun and profit. No matter what they look like, what they can do, how they taste, how they smell, if they're able-bodied or not, whether they can get it up or have a gummy bear dick, I will ALWAYS give them a good time during the moments spent with me. After all, drawing upon my many years of retail (and this is REALLY the retail of sex), a satisfied customer is a return customer! And you ALWAYS want them to come first!
So getting back to Mr. Fabulous, I easily guessed how much time we'd be spending together, and I was right.
First the sucking: one of the laws that the Silver State of Nevada wants you to follow when you're in the sex biz is the one of safe sex. And it's a good one… not only is it mandatory to use a condom while fucking but you have to wrap that rascal before you put your lipstick on his dipstick. Yup. By law, you have to use a rubber for every blowjob, too.
This makes me very happy. I don't have to worry about that pesky (but otherwise useful) pre-cum and I don't have to worry about getting that unexpected pop in the mouth because we ALL know that's one of the three biggest lies in the universe. Nope! And lucky for me AND my clients, I have the wonderful talent of popping one on, hands free, while doing a blowjob. I KNEW that skill would come in handy one day!
So Mr. Fabulous was (or is, I guess, because I'm assuming he's still alive), an athlete with a toned body AND he was about 60 years old. What a treat! So after the safe sex slobbering, I popped on his pole and pumped away the way I love to do.
"Oh, what was that?! Slow down because you're gonna cum? I can't help it if I'm THAT good and know how to use my well-toned PC muscles!" I gave him the courtesy of a few less hard squeezes then WHOOPS! His eyes widened and his toes curled and his back arched then both of us were happy.
Within 15 minutes. Perfect.
And, like most men do after they're with sex workers, they take a shower. It's not like he sweat like he does when he runs his marathons, pumps iron, or does those never-ending squats, I mean, he was on his back, damn it! I was the one that was sweating!
But men usually take a quick shower after having sex with a prostitute to, in my wisdom, wash away any guilt or shame they've just experienced with doing such an intimate act with a complete stranger. I'm sure they don't do that at home after rolling around for the obligatory marital "making love" they have to do on occasion with their wives to keep them happy. After taking their Viagra and before rolling over for yet another night of sleep at home. I'm glad it's not me. Take your shower. Here's the soap.
Yes, there were more and there will continue to be more. I am so passionate about what I do, it's like this is the reason I am on this earth. There are many people to make happy, to be intimate in ways maybe even they weren't aware were there for them. To make them feel good.
Even for just fifteen minutes.
I love it.
♥♥♥♥♥♥♥♥♥♥♥♥♥
Wanna learn the next time I'm at the Love Ranch North? It's easy to do: just go to www.loveranch.net, get past the pesky "Are you over 18?" smokescreen (well, ya better be if you've been reading my blog!), click on Love Ranch Lovers, look for the letter "K" and voila! You'll learn more about me than you'll ever want to know!  And I'll keep ya posted for my next trip north to the Ranch. I can't wait.
And stay tuned for more of my escapades right here on my blog.
Next up, tales from The Dominion, my local place of delightful dominance and submission where I work as a ….
That's the next blog… or two… or…..
The following two tabs change content below.
Kim Airs is the founder of the upscale sexuality boutique, Grand Opening! She's since moved the store online and now offers a ton more
sex toys and goodies
for your own personal shopping experience! You can find her on
Google+
and
Twitter
.