WOWWEE! I'm gonna be on the Club Cal Exotics radio today! Here are the details upfront:
Date: Friday, Dec. 6,
Time: 7pm eastern, 4pm west coast and everything in between
Where: VIVID SIRIUS XM RADIO CHANNEL 102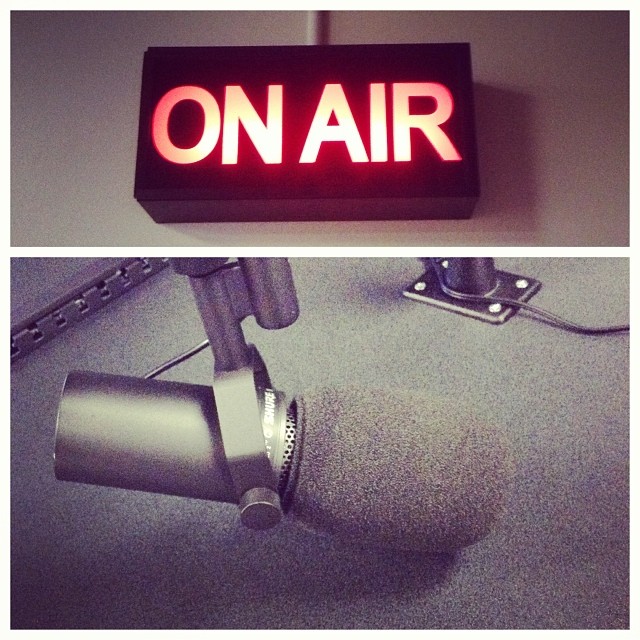 It was fun to record it yesterday! If you miss it, you can download it, too, from the SiriusXM website. Share the fun with your friends and repost away! Woohoo! This is how my exciting day began…
So December 5 was a typical, fun day in LA adult land for yours truly, Kim Airs. Yesterday, my battery conked out on one of my motorcycles (the green and white Honda Shadow ACE for those of you keeping score) so I called AAA and arranged for a jump start (which worked out fine, thankyouverymuch). The nice lady answering the AAA call for a jump (ooohhh, that sounds hot!) asked if I needed a free, one day rental car because one rental car day a year is included in my top notch AAA coverage. At first I chuckled and said no but then I realized, "Hey! My year coverage renews Jan. 1 so what the hell? May as well get a new rental for free for a day!" So I agreed…
I rented a Chevy Captiva because I wanted to feel the drive (I am considering a small SUV), but that's another blog (it was just ok).
I went to pick up a friend at the airport but his flight was delayed, so I zipped back home to get ready to do my exciting endeavor for the day and that was…. wait for it… to be on the Club CalExotics Vivid SiriusXM radio show! Woohoo! I drove over to the studio located between the Valley and LA (how convenient!) and arrived for the one-hour program, hosted by Sheena Metal.
We talked all about the nifty Cal products (I love their stuff and they're ALL available on Grand Opening!, by the way! ) and all sorts of other things including how to use penis pumps and clitoral pumps. It was great fun!
Afterwards, I had the wonderful luck to run into not one, but two friends out in the Vivid SiriusXM lobby… my pal, the wonderful and beautiful porn star of the late 80's – Tori Welles, who has her own show on the station! It was a great surprise! She rides motorcycles, too, so we'll be riding together soon. The other person was Phil Varone, who has his own line of sex toys with Cal and it's always fun to run into him.
So tune into Sirius XM Vivid Radio Channel 102 on Friday, Dec. 6 at 7pm EST, 4pm PST (and everything in between). And remember, you can download it from the SiriusXM website after the show. Woohoo!
Image source: Cal Exotics
The following two tabs change content below.
Kim Airs is the founder of the upscale sexuality boutique, Grand Opening! She's since moved the store online and now offers a ton more
sex toys and goodies
for your own personal shopping experience! You can find her on
Google+
and
Twitter
.